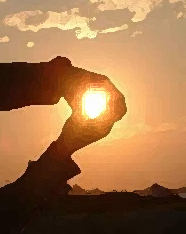 My musician friend, Roman Morykit, posted a link on his Facebook to an article on privacy this week.  He asked for friends to comment about someone's very smart idea:  A 'Do Not Track' list for consumers, something along the lines of the 'Do Not Call" list that Congre
ss did make possible some years ago.  You can read the details of the idea here.
That got me thinking about it.  And what I think is that it is brilliant in its simplicity and scope, and really ought to happen.  So here we have an example of a good idea, except for one small problem. Just like the Congress that made the 'Do Not Call' list happen, this Congress would have to act.  And of all the difficult challenges we face in these strange days, getting this Congress to act in a generally helpful way is way up on that list.
We know this is how it is now, right?   As a generalization, (meaning I know there are a few counter examples) our Congress doesn't act. For the most part, the political class in Congress puts on an act. All the while, the patterns in place progress, and the bad problems (those with long term consequences) get worse as the citizenry fixates on whatever is distracting or frightening.  Who can blame the people for their seeming disinterest in their own governance?  So many problems.  So little collective will to solve them, even when solutions are within reach and are in our own interest.   The fact is, good ideas don't always win.
{ 0 comments }